We, TEACHERS FORUM® are the biggest Publisher and Distributor of Question Banks and Sample Question Papers for CBSE Schools. We at TEACHERS FORUM® are committed to empower the imagination of every child and encourage them to soar high. To enable the students to learn and prepare for examination to achieve their best, we have published the latest edition of Question Banks, Sample Question Papers, Entrance oriented study materials etc. Our materials are prepared by a group of experienced teachers. TEACHERS FORUM is committed to provide books that would help every student to excel in his/her studies. We are committed to anticipating and distributing relevant study materials that help students to score the best at exams with excellent support by the mentors.
Teachers Forum is founded by Mr. Santhosh T Jose, with a passion to help the students in their studies through our study materials. Our Registered office is at Angamaly, Kerala and we proud to say that our presence will be there across India through our online book selling portal www.teachersforumbooks.com.
We are,
• Approved by Ministry of Micro, Small and Medium Enterprises
• Certified by ISO 9001:2015.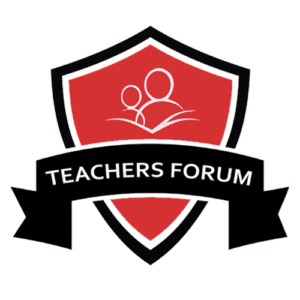 Our vision has been to combine creativity, knowledge with strong content to bring out books that add enormous value to the students' future and to succeed in their exams.
To be the premier publisher and distributor in distributing high-quality books with smart & simple solutions to cater to the needs of each & every students. We publish question banks, sample question papers and workbooks which make study & Practice easy, effective & enjoyable.
Books: We publish CBSE School Question Banks, Sample Question Papers, Vacation Activity Books and Workbooks on varied subjects like Mathematics, Science, Social Science, Physics, Chemistry, Biology, Accountancy, Economics, Business studies and Languages for the classes LKG to XII. Also we publish Kerala State School Question Banks on varied subjects Mathematics, Physics, Chemistry, Biology and Social Science for the classes X to XII.
E-Learning Website: We provide visualized learning platform Books+App through www.booksplusapp.in for the CBSE students from the class 6 to 10. In Books+App we provide video classes for Basic Concepts, NCERT Solutions.