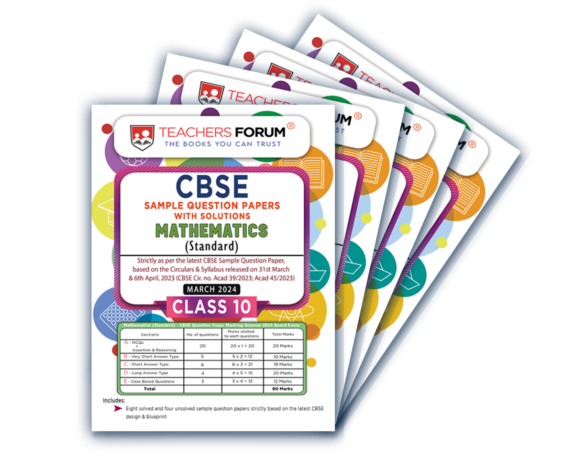 Question Banks i Sample Question Papers I Vacation Activity Books
THE
YOU CAN
TRUST
BOOKS

Why Teachers Forum Books?
Our study materials are designed to help students to score the best at exams with excellent support by the mentors. We have published the latest edition of Question Banks, Sample Question Papers, Entrance oriented study materials etc. Our materials are prepared by a group of experienced teachers.
Comprehensive and High-Quality Resources
We offers a wide range of resources, including question banks, sample question papers, and vacation activity books, all of which are carefully researched and of the highest quality.
Helps Improve Exam Performance
The question banks and sample question papers offered by us are particularly useful for students preparing for exams, as they provide an opportunity to practice and improve their performance.
We are committed to making high-quality education resources accessible to all students, regardless of their financial background. Our resources are affordably priced, making it possible for everyone to benefit from them.
What Our Customers Have to Say
I'm so grateful for Teachers Forum! Their question banks helped me ace my exams and I wouldn't have been able to do it without them. Thanks, Teachers Forum!
Anjali from Mumbai
Student
As a teacher, I highly recommend Teachers Forum's resources to all my students. They are comprehensive, well-researched and truly make a difference in the classroom
Ravi from Delhi
Teacher
I'm so impressed with the quality of resources offered by Teachers Forum. Their question banks are truly top-notch and have helped me a lot in my studies
Priya from Chennai
Student